The wind of change.
Blows straight into the face of time.
Like a storm wind that will ring the freedom bell.
For peace of mind.

Wind of Change – Scorpions
My last post went online in April 2018- since then I just couldn't bother to create anything new. No video and not even to think about a blogpost.
Asked why, I couldn't really name what made it so difficult for me to to continue on Pirategirl.
But more than 1 1/2 years later I finally found out what it needs to keep on going.
I needed a new start.
After the first launch of Pirategirl in March 2016, as my second blog ever, the branding was all about my life as a scuba diving instructor.
But since then a shit lot of stuff happened.
First of all – I'm not a scuba diving instructor anymore. Neither am I living on a remote island nor travelling Asia.
Those reasons led to a seperation between Pirategirl and myself.
I just couldn't identify anymore with my own branding.
Why is Pirategirl now in English?
Further there was a massive language problem.
When I launched Pirategirl, I was based on Malapascua in the Philippines, where I worked as a diving instructor.
Since the Philippines are a popular destination for all kind of Spanish speaking tourists, it happened that I ended up between 98.9% of spanish speaking co-workers…
And myself, as a not-Spanish speaker, I ended way too often quiet on a table, feeling excluded from conversations and lonely.
That's why I needed a platform to speak German. To express myself to the fullest.
So I decided that my second blog should be exclusively written in German.
Pirategirl was born.
Unfortunately (and that's the drama), my audience wasn't German speaking. Because most people I know are not German.
And over the time I lost motivation, because the people I wanted to write for just couldn't understand.

Don't get my wrong.
Thanks to all my German readers, who supported me and kept on checking on Pirategirl, even it was quiet for a very long time.
It's really not against you. But I decided to write in English from now on, because I simply want my friends understand my stories.
Easy as that.
And even if I'm scared, that I'm not as funny in English as I am in German. And of course I'm even more scared to make mistakes, or just to write bad- I will go for it.

To all my friends: You better appreciate my efforts. Thanks.
But that's not all.
Pirategirl is not only about me anymore.
Pirategirl is not longer Leenah.
From now on, Pirategirl is Aga and Leenah.
Because I have a partner. Not only for the blog of course. Already since three years for life, traveling, sharing food, drinking wine, laughing, and now also for blogging.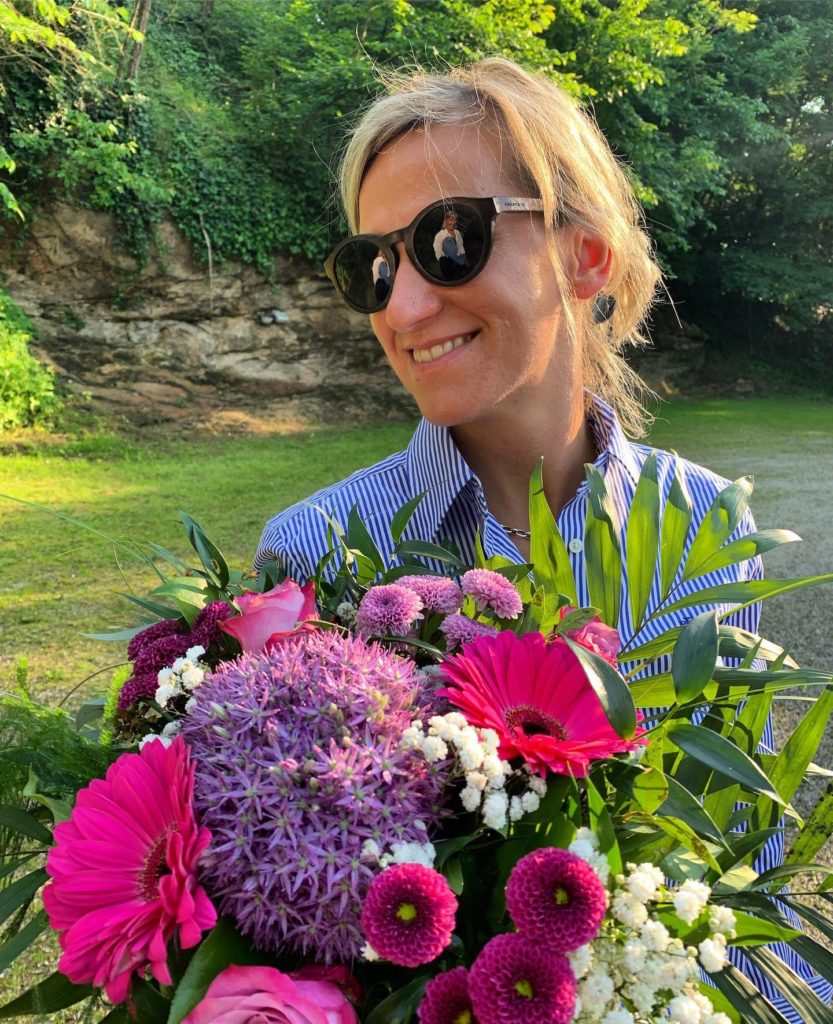 Welcome Aga, as my partner not only in life but also on the blog.
Two years ago we decided to move from a long- distance relationship forward to a real life together.
That was when this beautiful soul left everything behind, booked a one way ticket to the Caribbean and was willing to live with a poor diving instructor in a tiny village in the middle of nowhere. Since then a lot changed. After all she made me come back to Europe, settle and live a proper grown up life Things are different now- but with this sunshine together life is better than ever.
What's Pirategirl about now?
As I mentioned already, I'm not a diving instructor anymore. That's why there won't be much diving stuff here in future.
But even we settled now in the Netherlands, we still love traveling, exploring, beaches and different cultures.
We will keep on sharing our trips with you, our stories and especially Agas pics.
The future of Pirategirl will contain three equal parts.
Like before we will share our stories and travels in blogposts,
further we will continue with video blogging, especially about our life in Amsterdam
but you will also find a Photography part on the site where you can dive in into Agas world and see through her eyes.
I'm back.
Aga is in now.
And we hope you will take some time and stay for a while.
Get cosy, grab a glass of wine, lean back
and feel welcome on Pirategirl.