Chewin' at a rythm on my bubble gum
The sun is out, I want some
It's not hard, not far to reach
We can hitch a ride to Rockaway beach

Rockaway Beach – The Ramones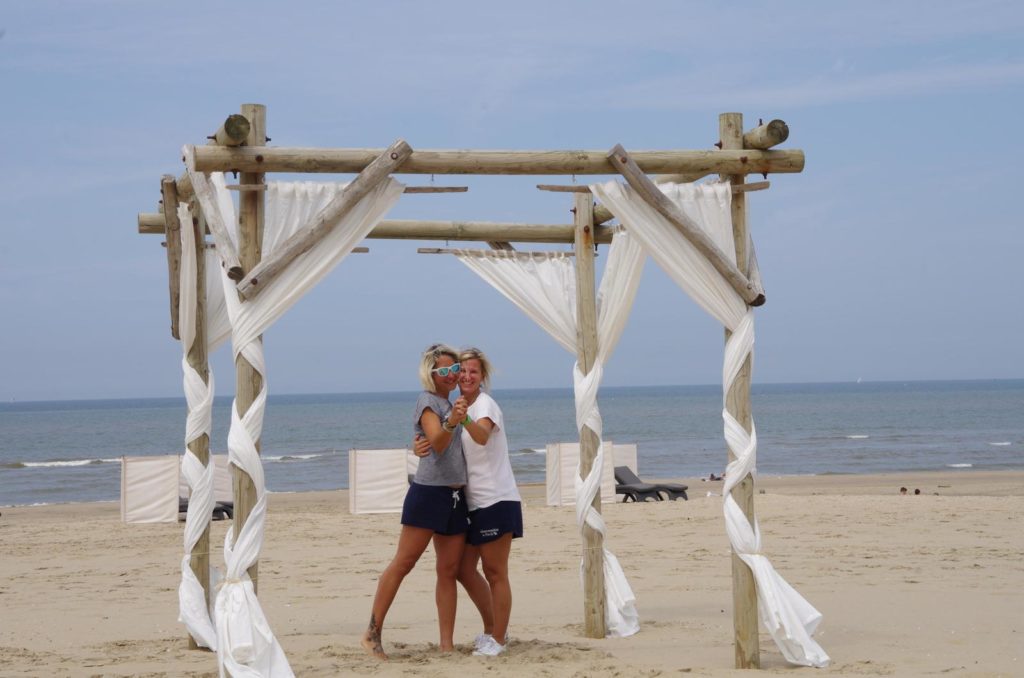 We told you already, that we take our "exploring the Netherlands"- mission very serious.
That's why we decided in June that we would visit each month a different place outside of Amsterdam.
After our first trip to Wijk an Zee two months ago, we took just recently the train to Noordwijk aan Zee.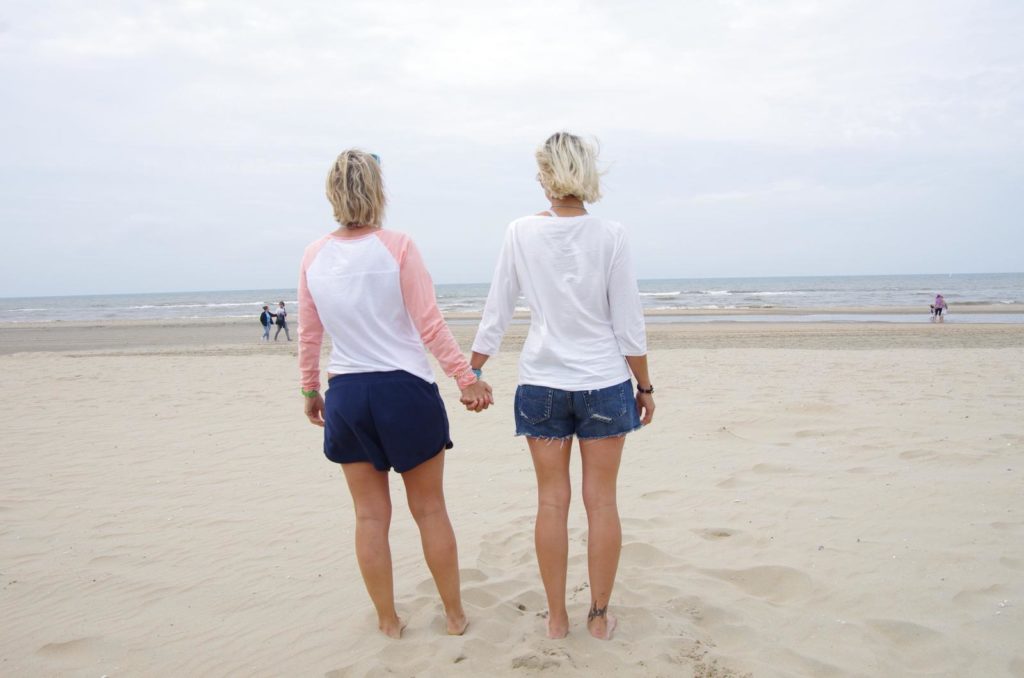 How to get there
Noordwijk aan Zee is actually pretty close to Amsterdam.
By train it takes only about 30 min to Leiden and from there we took a bus to Noordwijk.
One tip: The bus from Leiden is a bit confusing. Somehow all our travel apps showed us that we have to change the bus in Noordwijk and get on another bus to Noordwijk aan Zee.
But that's not true. Just the number of the bus changes in Noordwijk.
You can easy stay on the same bus and chill until you arrive by the beach.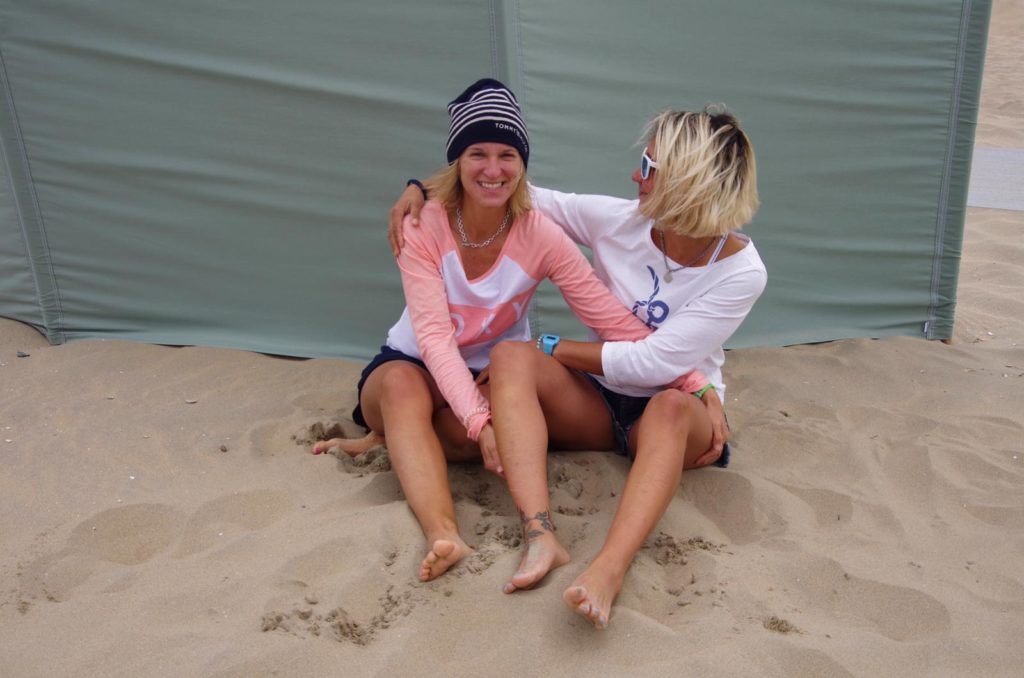 Where to stay
Les bi honest…after I invited Aga during our trip to Wijk aan Zee into a hostel-like accommodation with a shared bathroom and dirty bed linen, I tried to make up this time.
That's why I booked a 4-star hotel with ocean view. For a change.
The "Golden Tulip Hotel" is located right in front of the beach and just a 5min walk from the village.
It even has a small swimming pool and a sauna…just in case the weather isn't good enough for the beach.
The hotel obviously was already a bit older, but it didn't bother us.
The room was clean, the staff was nice and the ocean right in front of the door.

PS: And this time we had our own toilet and I had a happy girlfriend.
Happy wife – happy life!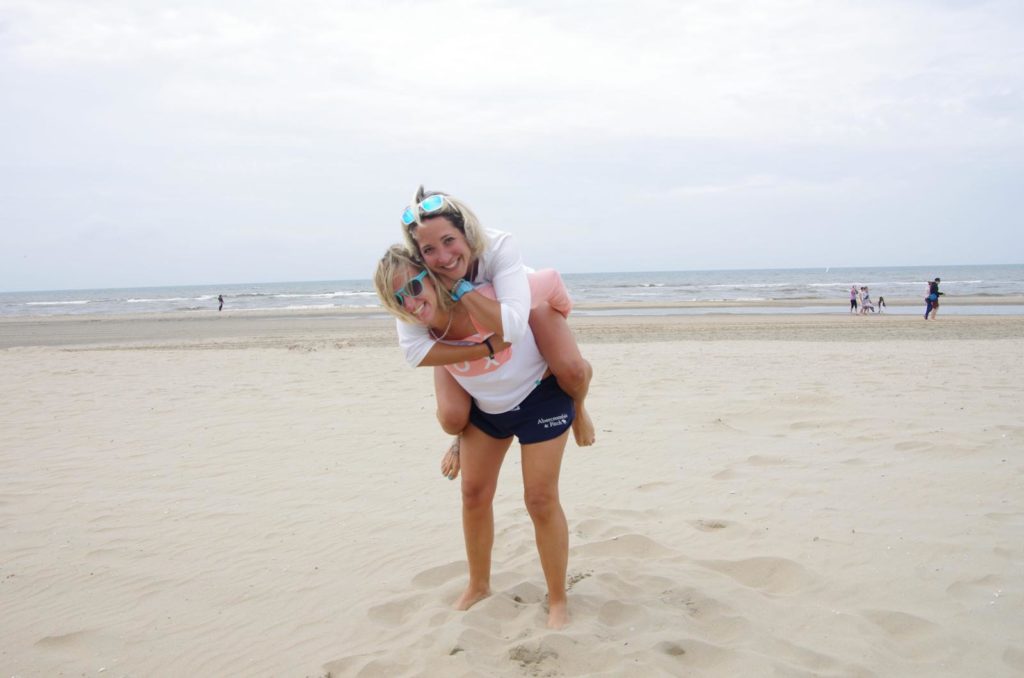 What to do in Noordwijk aan Zee?

The area around Noordwijk is a fun place and there is so much to do. They have an indoor skiing and snowboarding centre (which we will definitely visit in winter to refresh my snowboarding skills) and also a lot of hiking routes.
Not to forget the famous tulip fields, which are just around the corner.
But this time we came to spend time by the beach.
Unfortunately the weather wasn't very nice, that's why we ended even faster than usually up in a beach bar.
And it was for the first time, that we didn't even go once into the water for a swim.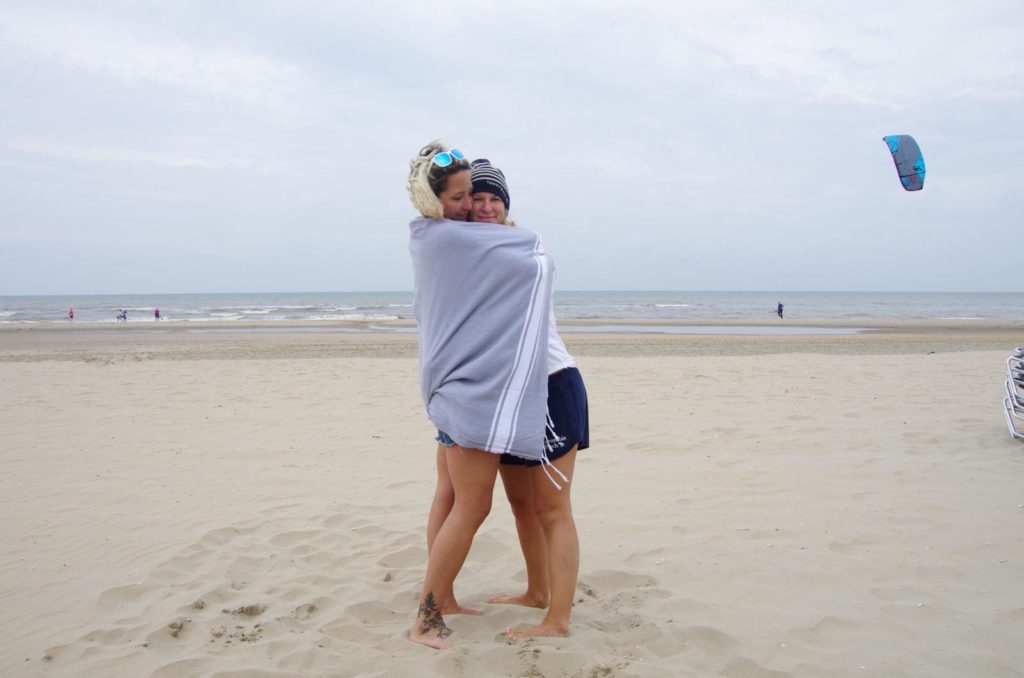 Beach bars
Noordwijk aan Zee has fantastic beach bars. They are sooooo amazing.
We couldn't even decide in which we wanted to stay.
It looks like a mix between Bali and the Hamptons. Just awesome.

We started our day with a breakfast at the "Strandpaviljoen De Zeemeeuw" and we just couldn't take enough pictures to soak up all the beauty of the interior design.
Yes, it's is definitely a instagram place!

After strolling around and taking pictures we spent the rest of the day at B.E.A.C.H. Noordwijk.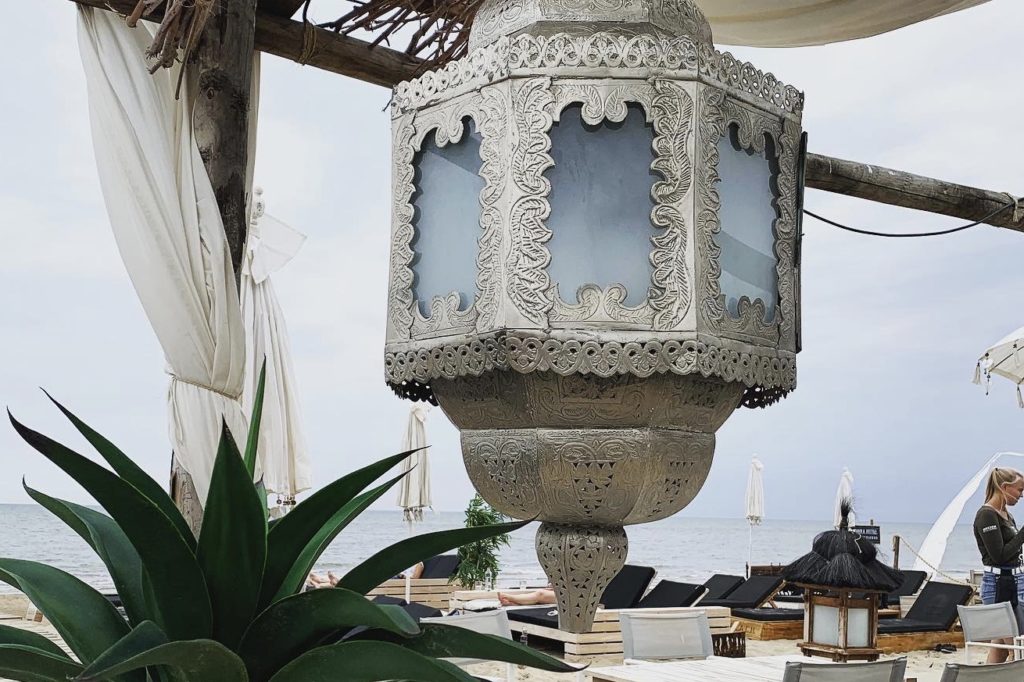 The village
The village was cute too, but to be honest, all Dutch villages that we have seen so far, look all kind of the same to us.
We definitely prefer the beach site.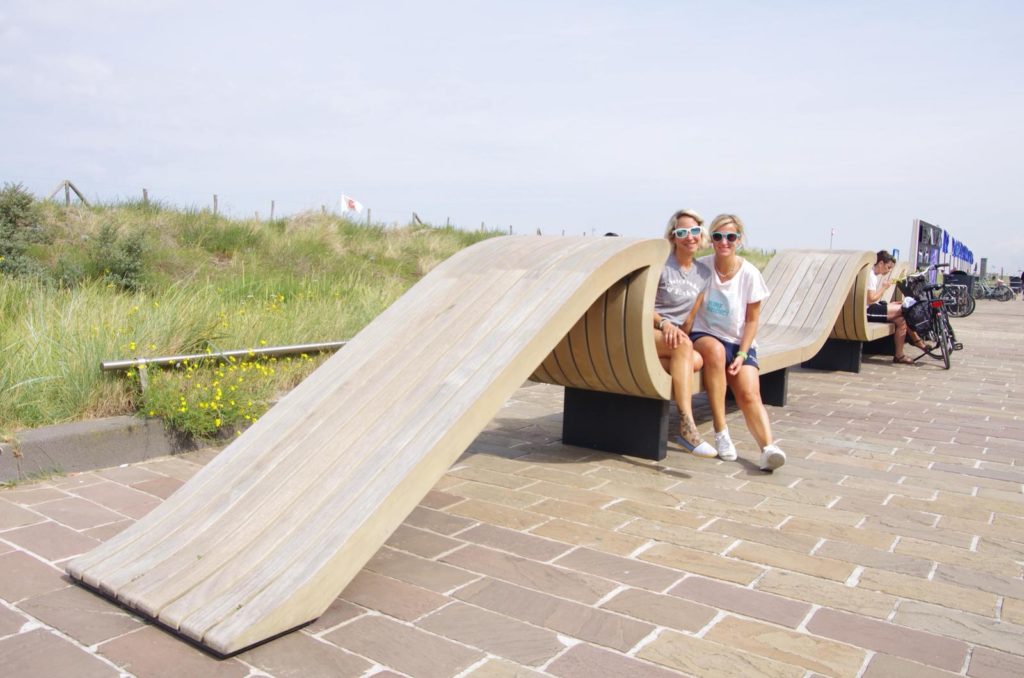 Noordwijk or Wijk aan Zee?
Both places are definitely beautiful.
But if you would ask us, rather to go to Noordwijk or to Wijk, we would probably vote for Noordwijk.

As our colleague already mentioned:
Noordwijk is more for the posh people – and we are posh! *whoop*whoop*
Just kidding!!!
But we fell totally in love with all those cute beach bars. And they were much nicer and much more of them than in Wijk aan Zee.

On the other hand, Wijk aan Zee was less crowded and much cheaper.
So if you are on budget, you should probably chose Wijk aan Zee over Noordwijk aan Zee.

The beaches are definitely beautiful in both places.
So next time, if you have a longer weekend or even only two days, don't forget about Noordwijk aan Zee!
Do you have a favourite place in the Netherlands, that you would recommend?
Let us know in the comments!

And now, lean back, grab a glass of wine and enjoy our video about the trip. *whoop*whoop*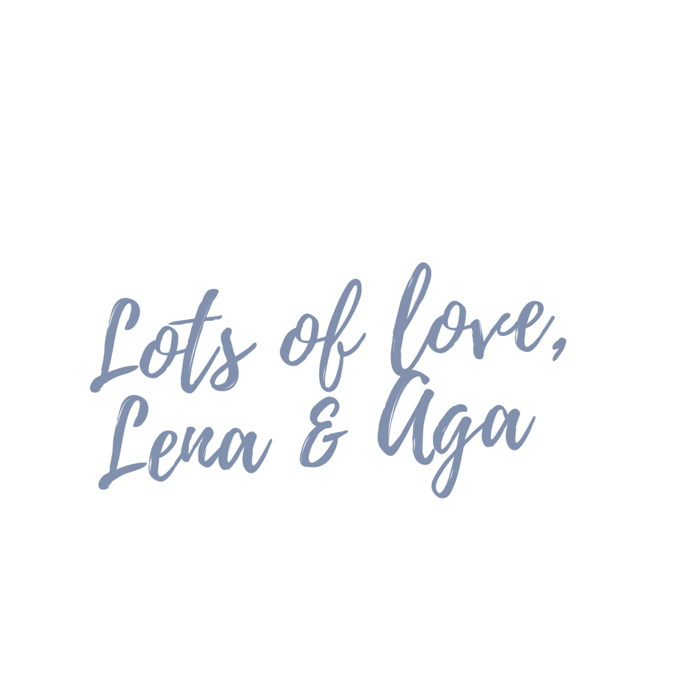 If you still don't get enough of us, don't forget to follow us on Instagram and to subscribe into our Youtube channel!
XoXo