Hot town, summer in the city
Back of my neck getting dirty and gritty
Been down, isn't it a pity
Doesn't seem to be a shadow in the city

Summer in the city – The Loving' Spoonful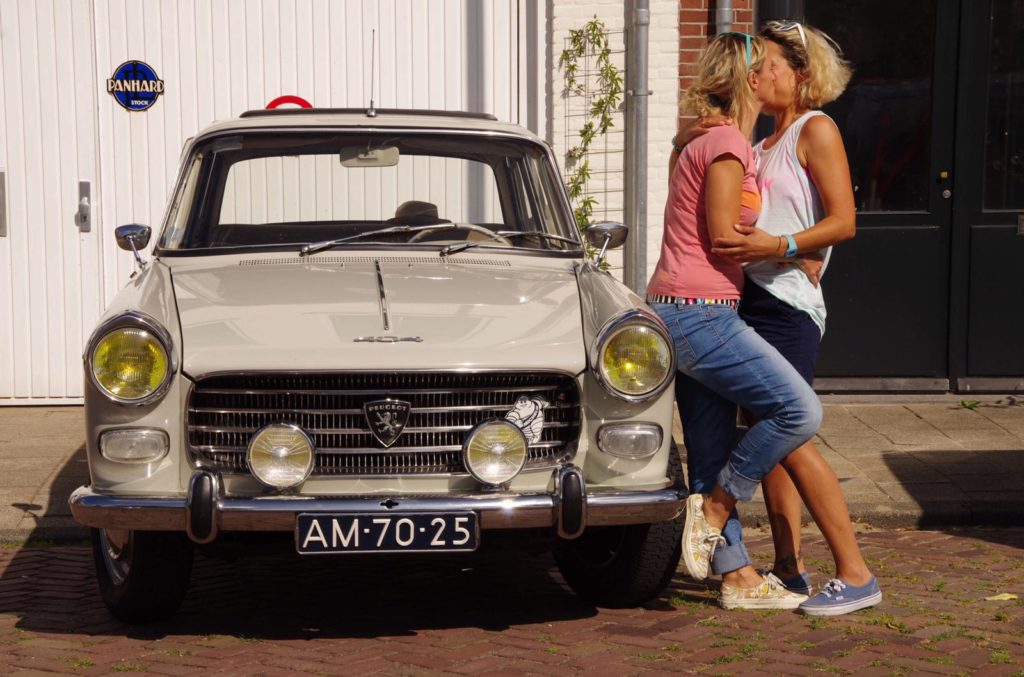 It took us more than one year, being in Amsterdam, until we finally made our way to Haarlem.
Even we wanted to see the town already since last year.
But somehow life always came between us and this trip.

In the beginning of this year, we spent a lot time in Germany for family events, and during the summer days we preferred being by the ocean.
Anyway now we made it and we really recommend this cute little town to everybody who comes here.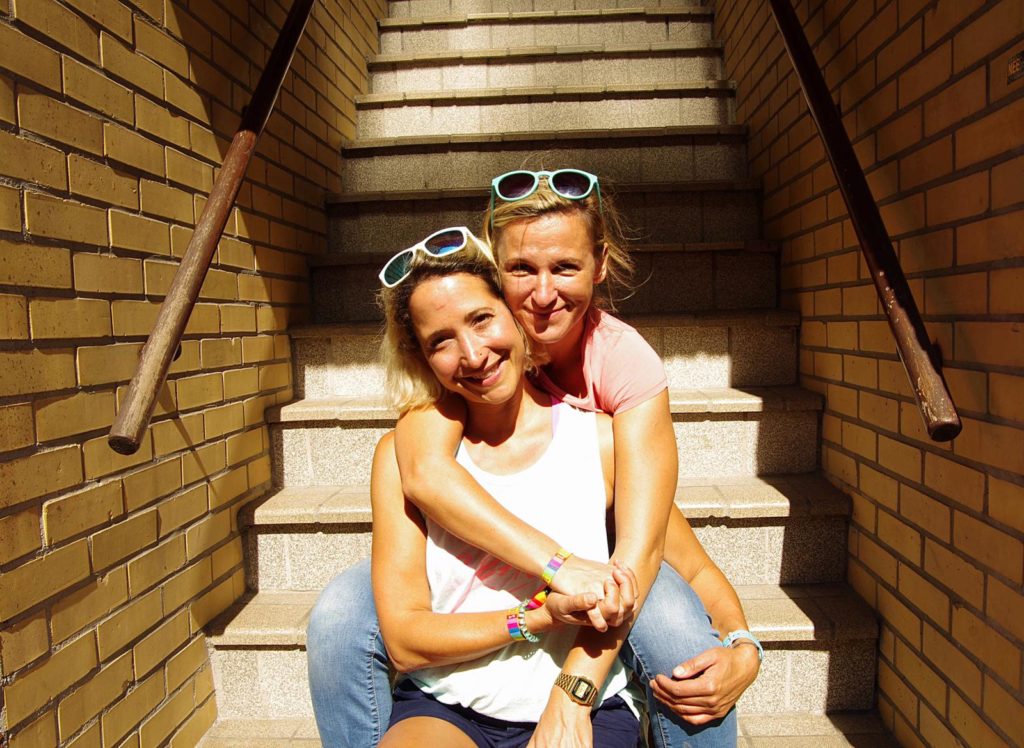 How to get there
From Amsterdam it takes about 30min by train to Haarlem and the easiest way is going via the Central Station.

If you are a tourist, that's anyway most likely the connection you would look for, but Aga and me always try to avoid the Central Station and look for connections from Amsterdam South, where we live.
This time we decided to take our bikes with us, to be more flexible moving in the city.
Well, we actually didn't know how small it is.
If we had known, we had probably left our bikes in Amsterdam!

And yes, of course it would be possible to cycle to Haarlem- especially on fast bikes, like we have,
but lesbi honest – we went with our bikes on the train.

Maybe we're just not as sporty as we always try to make ourselves believe.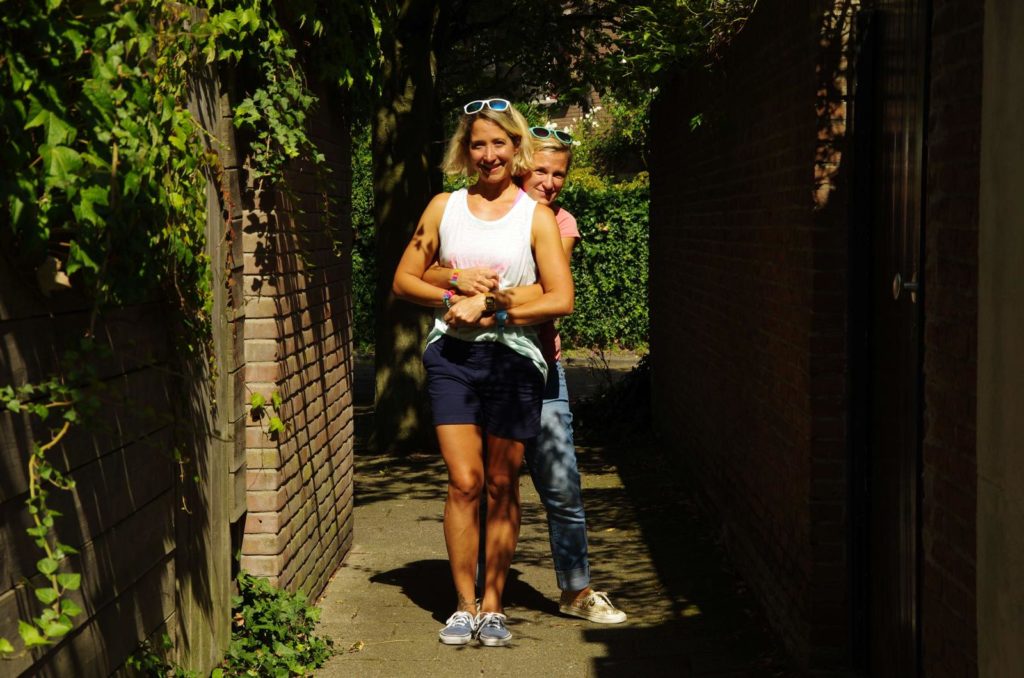 Downtown
Even the weather forecast wasn't too good, in the end we were super lucky, we had beautiful sunshine and it was nice and warm until late night.

As I already mentioned several times, Haarlem is beautiful!
Similar to Amsterdam it has a lot of channels and the typical Dutch architecture.

But unlike Amsterdam it is way less touristic and also much smaller.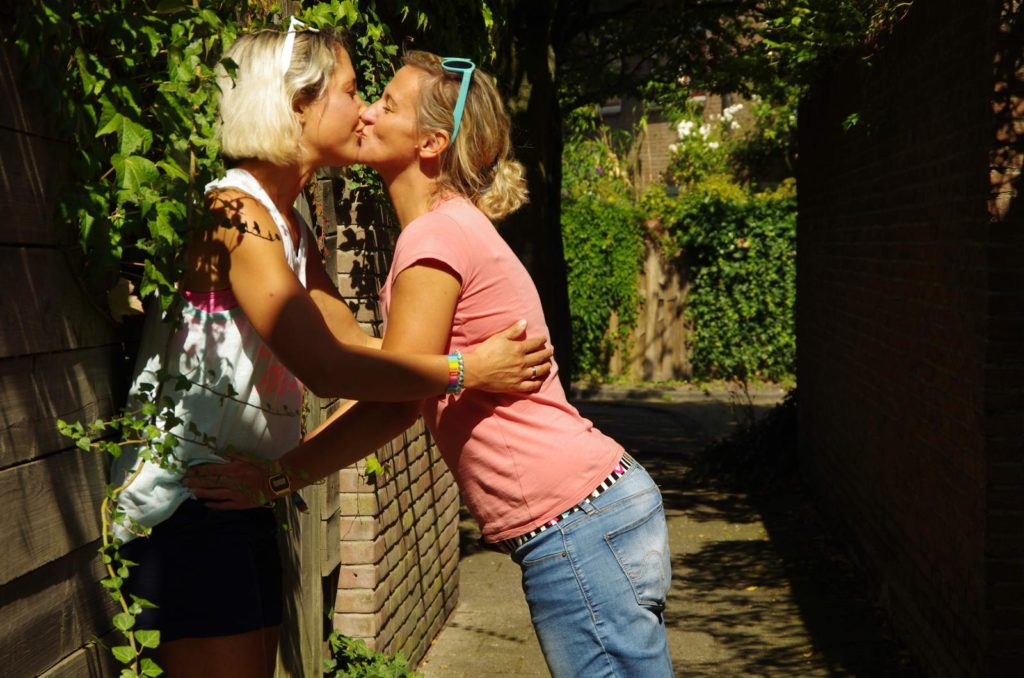 Haarlem the place for the rich and beautiful
When we moved to Amsterdam last year, some people recommended to us, to look in Haarlem for an accommodation, it would be cheaper.

I have no idea how anyone could believe this, because Haarlem is a real (a real real) posh place.

We are sure, all the rich people, with their business in Amsterdam leave the city at night and go home to….HAARLEM.
Wherever you look one yacht follows the next.
I have never seen so many beautiful sailing and power boats inside of a city like on that day.
Haarlem is the place for the rich and beautiful.
So actually the perfect place for us!
Awwww…if there wasn't this one problem. We are cute but not rich. Damn.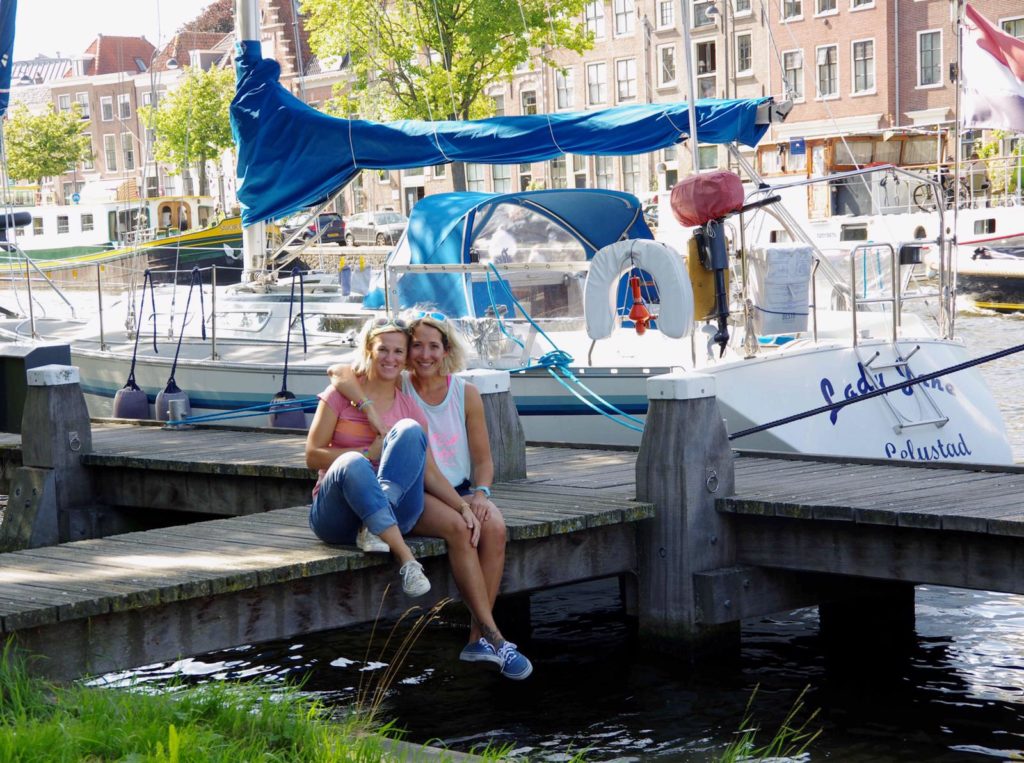 Things to do in Haarlem
Most of the day we were strolling around, taking pictures and videos and had drinks.

We also tried pretty hard to find this windmill, that actually is in the middle of the city, but somehow we walked around without spotting it.

But in the end we managed.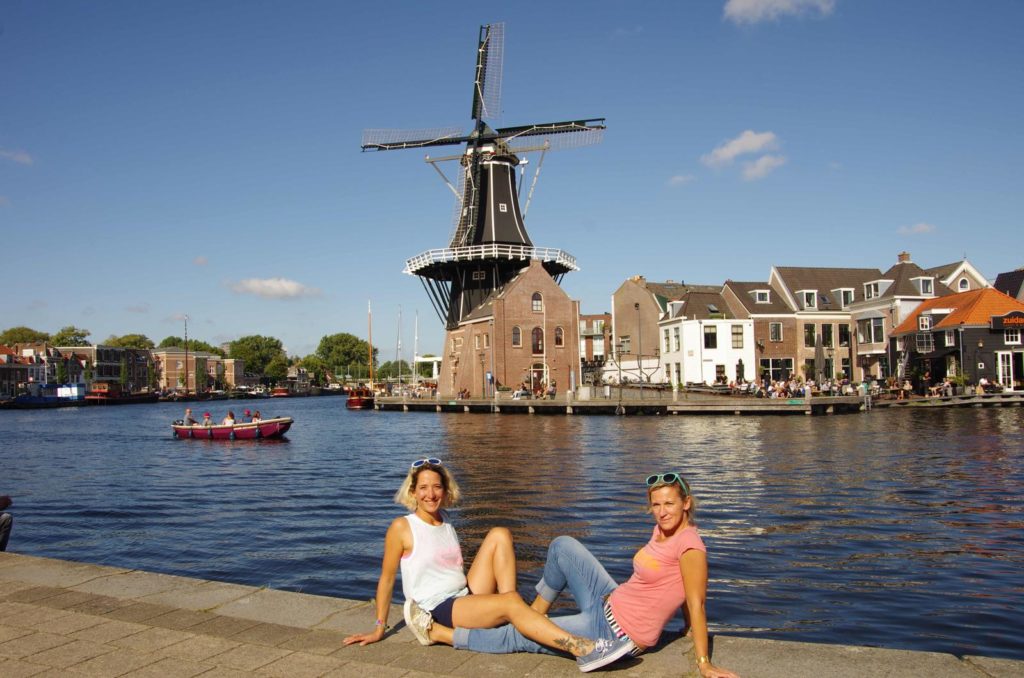 A challenge was to decide in which of all those cute restaurants in the center we wanted to have dinner. There are so many of them and most of them had even some vegan options.
Happy days – tough decisions.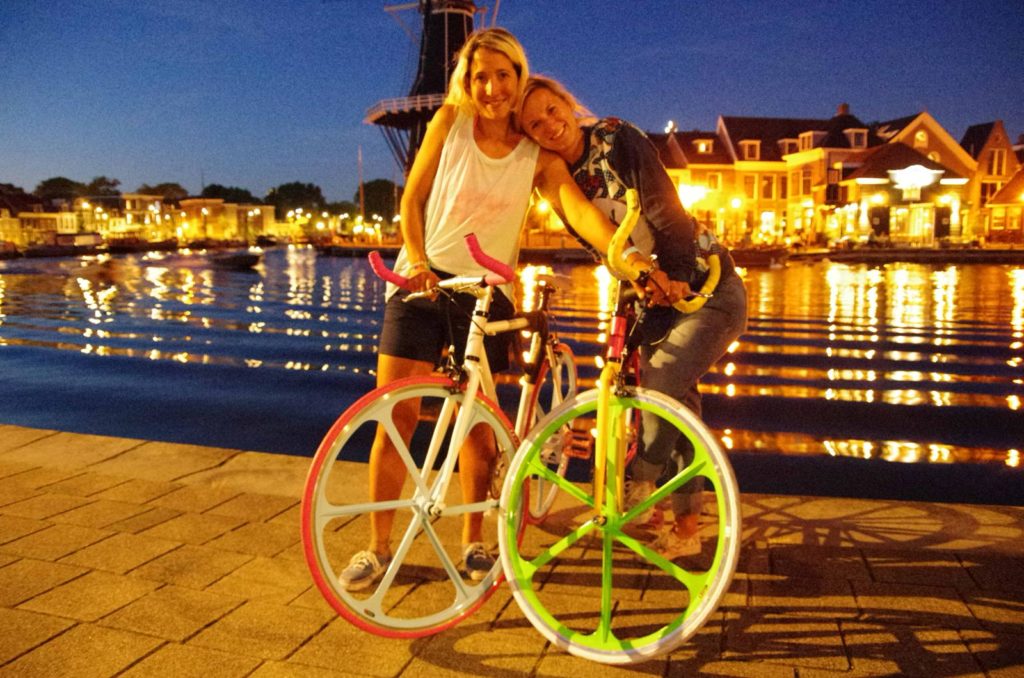 In the end we decided to have Tapas, because in Amsterdam we didn't find the perfect Tapas place yet, that's why hadn't them for quite a while.
Even we planned only to spend a couple of hours in Haarlem, in the end we stayed all day and even went back to the windmill to take some night shots in front of it.
Have you ever been to Haarlem?
Let us know in the comments if we me missed out on something important!