Rid it up and start again
But I'm loving you the same
I keep heart-shaped glasses close to me
For when it rains (life in pink)

Life in pink – Kate Nash
This post is NOT sponsored. Unfortunately we had to pay the full bill.
All opinions and stories are our own. As usual!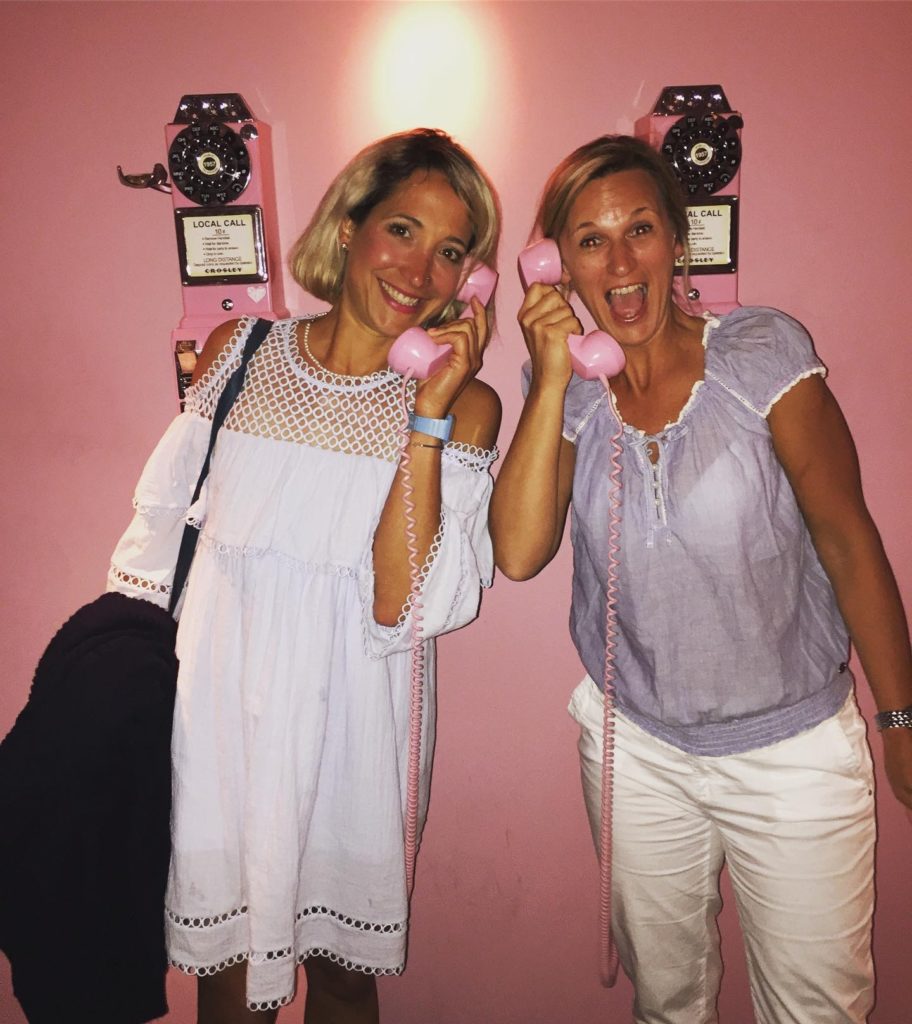 MaMa Kelly Amsterdam
I found this place just randomly on Instagram (where else?) and was following them already since short after their opening.
Mainly because of their extreme design, as the menu itself wasn't very interesting for me as a vegan:
MaMa Kelly focusses on lobster and chicken.
Not exactly what I would order.
But still I needed to go there – it's a dream in pink. That's reason enough.
Date Night
My girl knew how much I wanted to go the restaurant and surprised me with an invitation for a romantic dinner date!

Oh my gosh! My heart melted!
I mean, lez be honest, it's kind of a pricey place, not one where you just go on a random Friday.

Luckily she told me about the surprise already a couple of days before, so I had enough time to get fully prepared for our MaMa Kelly experience.

Everything was planned – from our outfits to our nail polishes .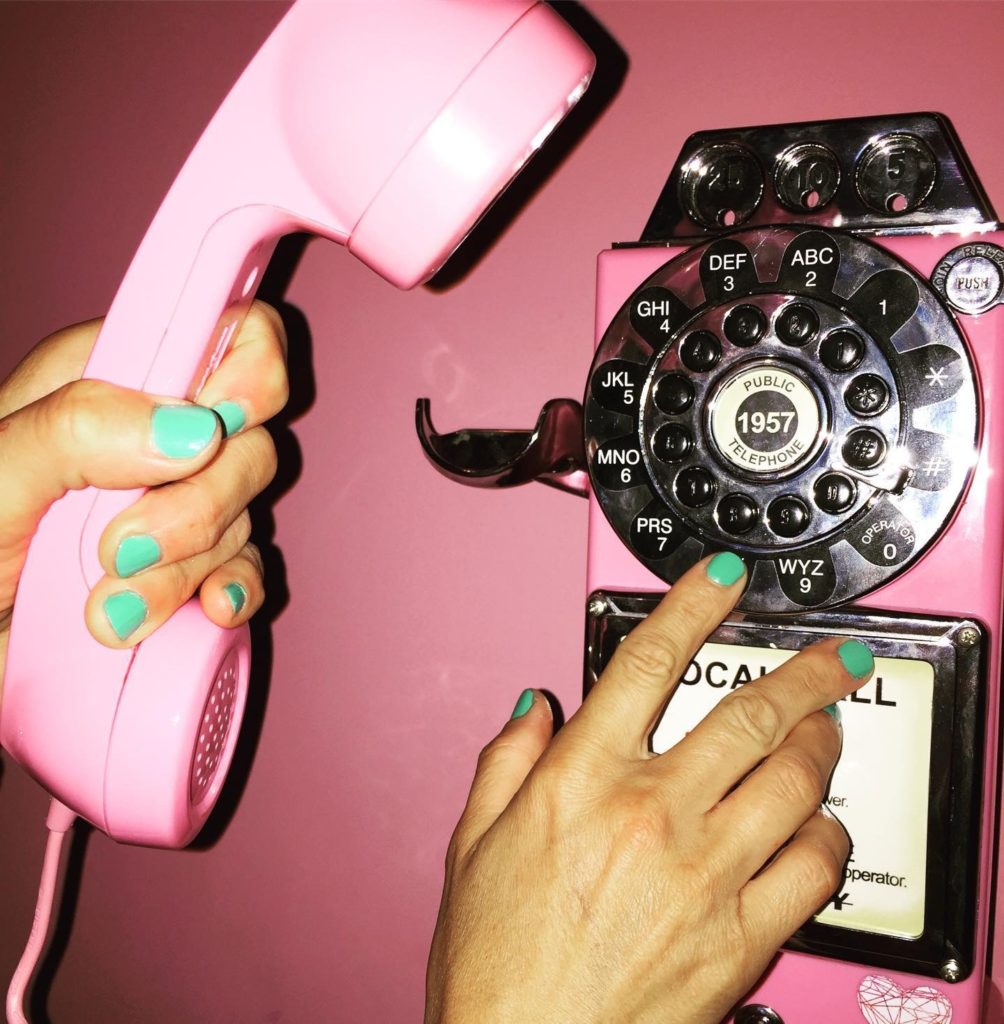 The restautrant
MaMa Kelly is located in the south of Amsterdam, next to the Olympia stadion, actually pretty close to our home.

Already, while getting ready for the night we were super hungry.
We just came back from work, but we didn't eat anything, not to spoil the most important dinner of the week.
Pointless to say, that we were starving when we finally arrived at the restaurant.
Hungry or not, we started our date-night with some cocktails on the terrace in the sun.
The cocktails itself were definitely not the best cocktails we ever had in Amsterdam, but they had pretty decent wine menu to compensate.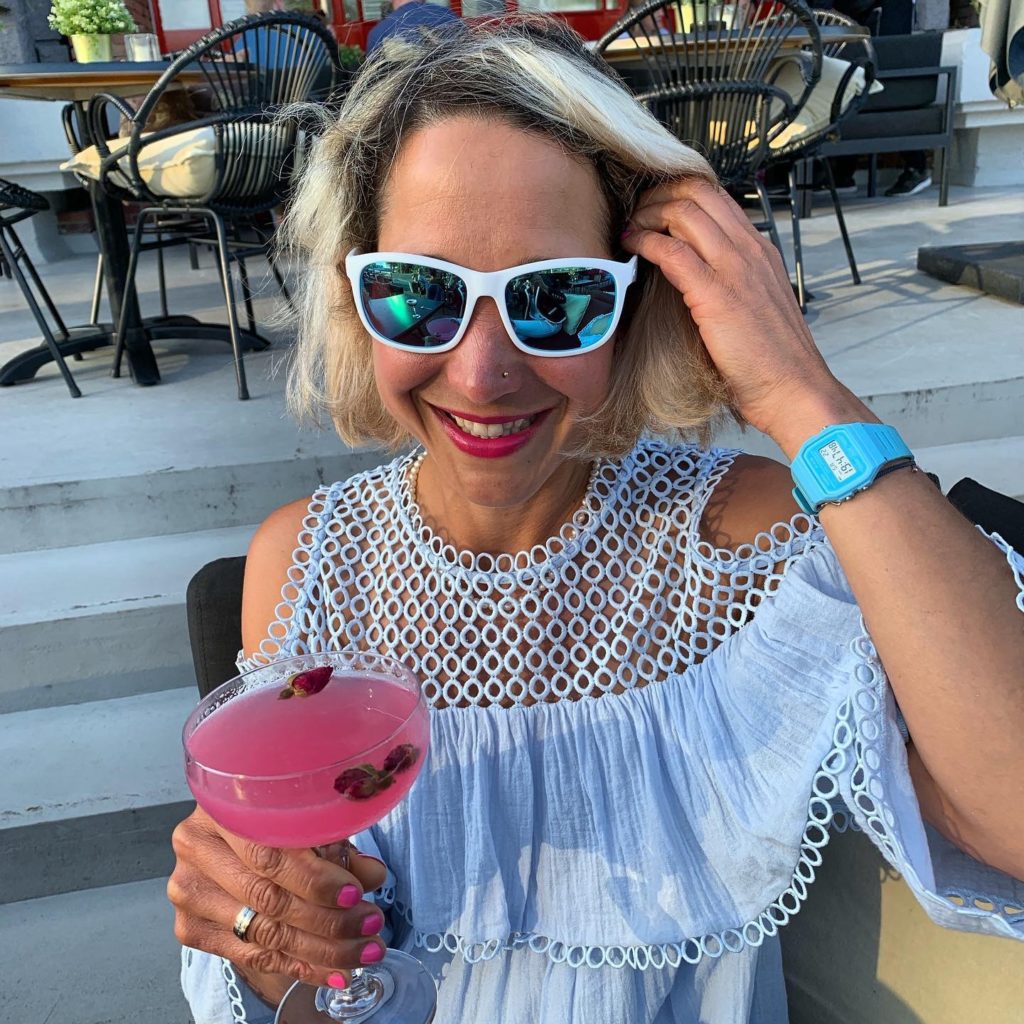 Like usual the service in the Netherlands is not really comparable to other countries, but we're already used to it and we didn't mind to wait a bit longer for our drinks.
After all we take our time for date nights anyway. Nobody is in a rush.
After finishing our cocktails we moved inside.
And believe us, when we say – the interior is a blast!
We couldn't even take enough pictures of this amazing place!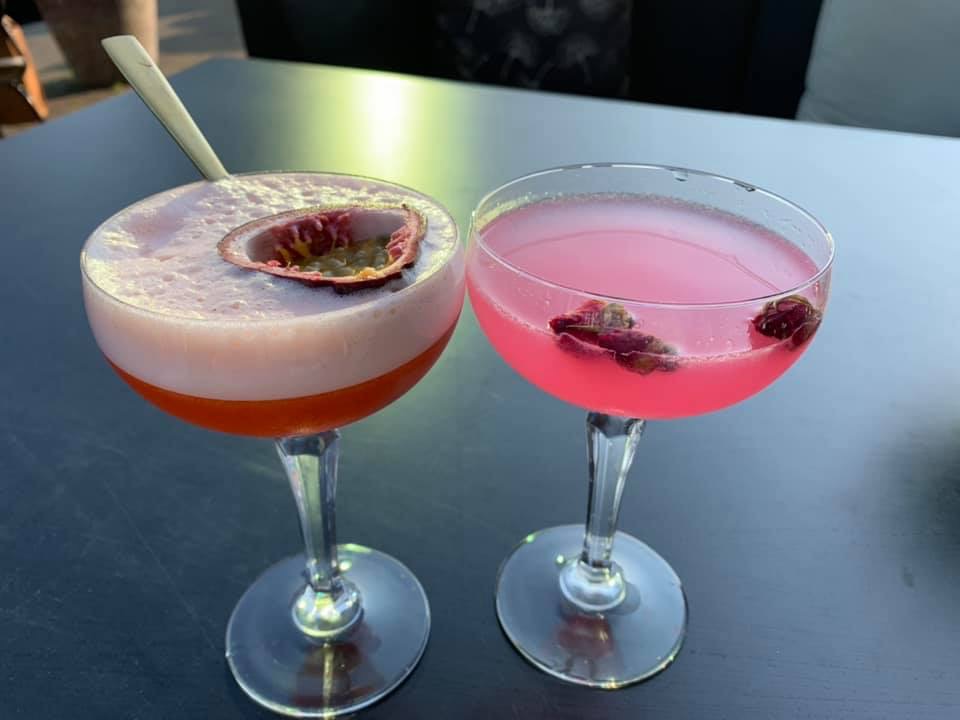 The FOOD
First we ordered a bottle of wine.
Of course. Step by step.
Then a starter – and our main courses.
We starving girls were pretty pleased, when the starters arrived almost at the same time as our bottle of wine.
And they were yummi!!! …same as the wine!
We finished our starters and the table got cleaned.
Our date was great, we enjoyed it to the fullest, talked a lot, laughed, took pictures and zipped on our wines.
Until we finished our bottle and the food was still not there.
Now you should to know, that Aga and me work ourselves in hospitality, that's the reason why we don't complain in restaurants. Never.

We're possibly the friendliest guests you could ever have in your restaurant.
That's why we didn't even ask for our food, we just didn't want to stress the waitress.

People around us came and left, tables got cleaned and new people came, ate and left…
Until almost three hours later (we didn't even talk anymore – we just looked hungry and greedy on our neighbours plates) the waiters started looking at us, discussing with each other.
Probably they were confused why we were still there!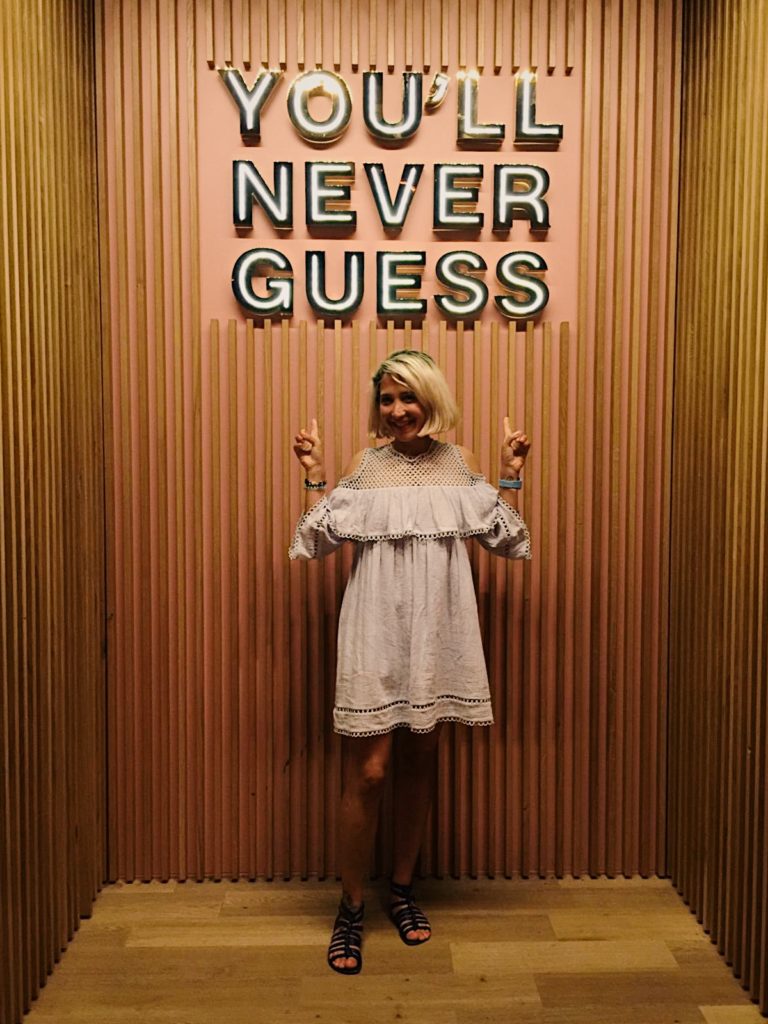 Then they came to our table and realised that they totally forgot about our food!
Our waitress was obviously very sorry that she f**** up, that's why she offered us free wine to make up for her malheur.

We didn't hold any grudges and of course we took the wine. (We didn't want her to feel bad 😉 )
Come on, it's an apology!
Unfortunately after cocktails and so much wine without solid food – we were not tipsy anymore – we got proper drunk.
When the food finally arrived we cleaned our plates in the shortest time ever.
But no matter how long we had to wait for our main course:
I have to say the food was absolutely delicious.
Even for me as a vegan they gave a lot effort and I got nice dishes.

Yes, the price was a bit higher, but the portions were satisfying.
(Aga and me hate nothing more than these tiny fine-dining portions.
We like A LOT food).
We treated ourselves afterwards with a nice dessert and of course we needed some more Espresso Martinis at this amazing bar.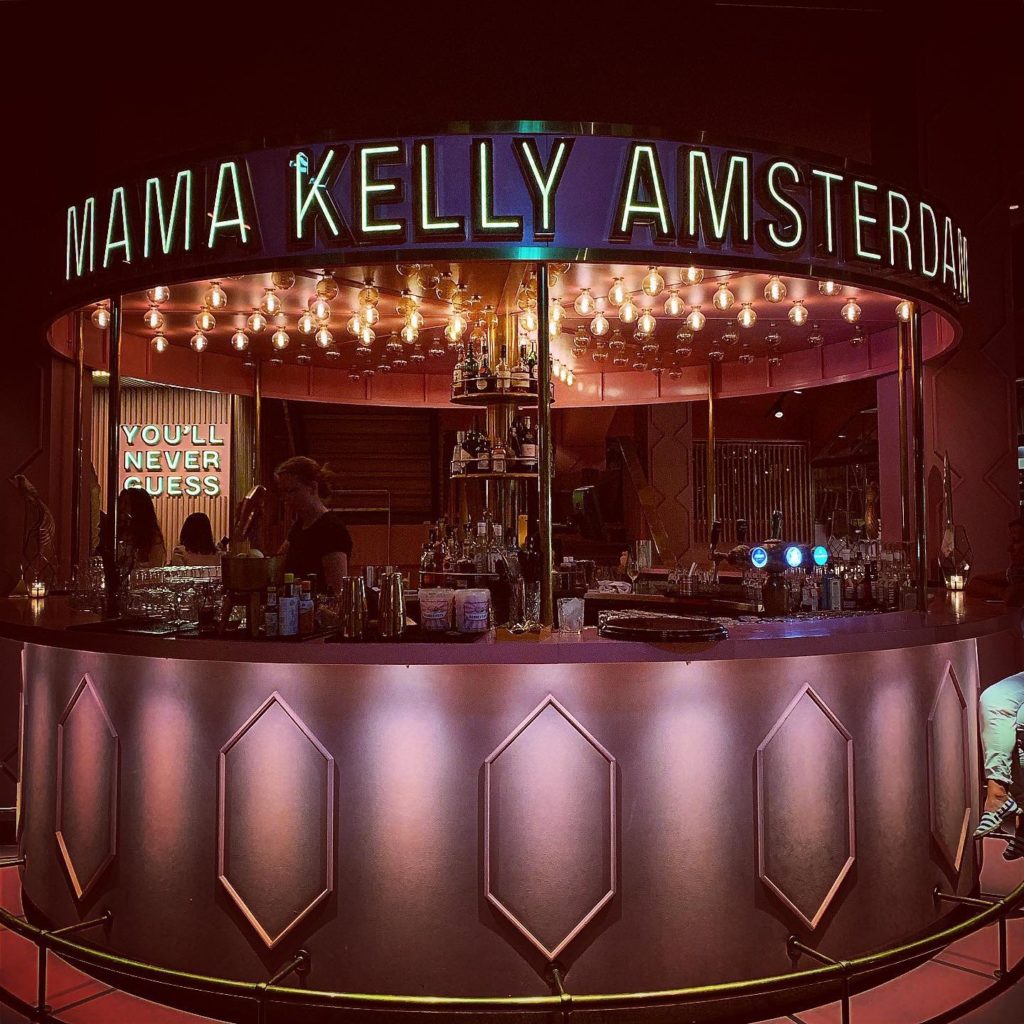 We enjoyed our date-night at MaMa Kellys so much.
And the staff was super cute and took a lot of pictures of us.
As a resume we have to say, we came to MaMa Kelly on the first place only because of the design, but after this night we would definitely come back for the food.
It was superb!
So if you ever end up looking for a date-night dinner idea in Amsterdam, book a table at MaMa Kelly. (Every girls heart will melt in a second inside this pinky food temple!)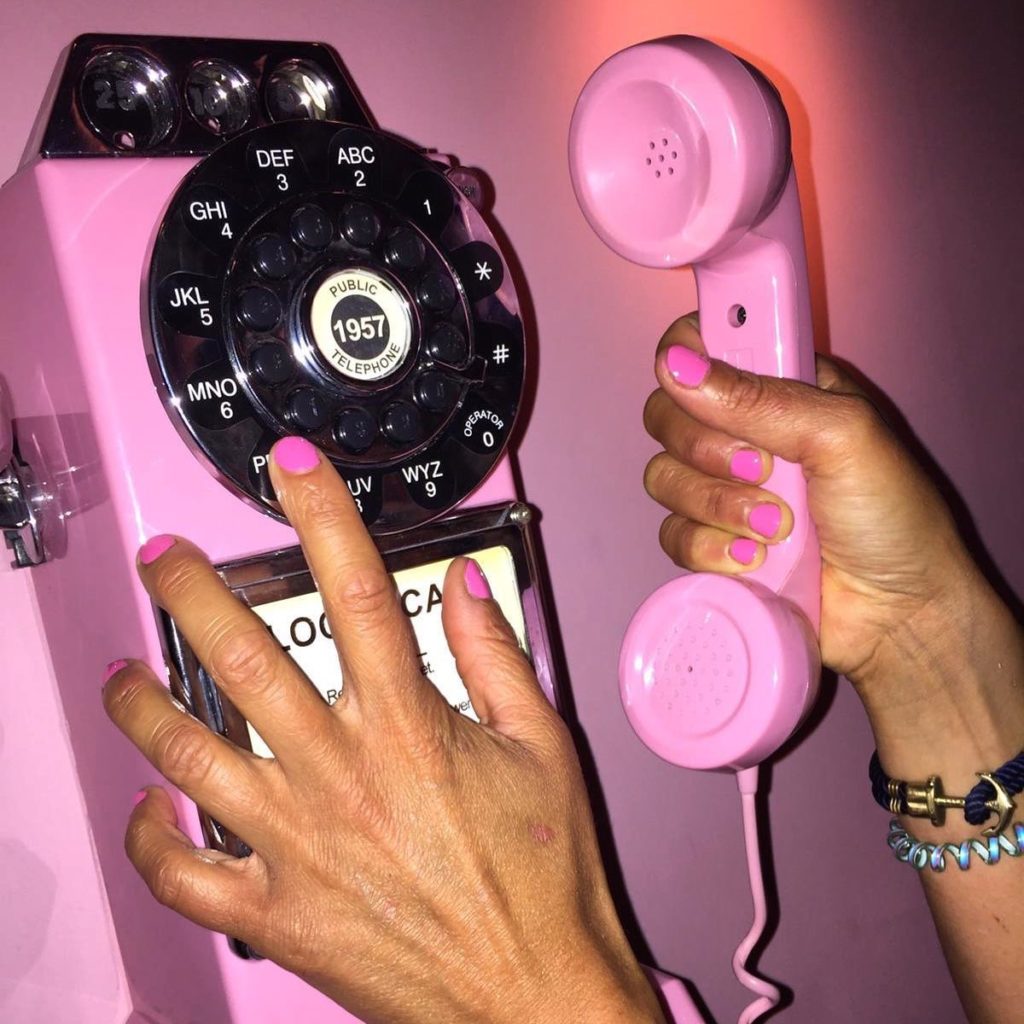 We're sure you will enjoy it as much as we did!
Our date night was a blast, the food was great we laughed a lot and got drunk.
What more could you wish for on a date with your girl?
Do you have some restaurant recommendation (preferably in Amsterdam) that you would like to share with us?
Then put them into the comments below, because the chances are high, that Aga and me will go there soon!