Lifestyles of the rich and the famous
They're always complainin'
Always complainin'
If money is such a problem
Well they got mansions
Think we should rob them (rob them)

Lifestyles of the Rich and Famous – Good Charlotte
First world problems
Honestly Agas and my biggest problem is, that we're born cute and not rich.

It sounds like a joke and of course it's our intention to make you giggle, but it's also true!
Why?
Because the one thing that we embrace to the fullest:
It's the lifestyles of the rich and the famous!

Aga and me love to look posh, we usually have a too expensive taste, we like to eat out in nice restaurants to travel to pretty places and to treat ourselves.

That's the reason why we would like to introduce you today to our favourite fun date in Amsterdam.
One that makes you definitely feel like a rich and famous!
Cruising on a boat in Amsterdam
Believe us when we say it's the best thing you can do in Amsterdam!
We can't get enough from cruising through the beautiful canals of Amsterdam.

It's not only our favourite fun date, it's also the one thing we try to do with all our friends that visit us here.

Instead of walking through the crowded streets of the city, you sit on an open boat, a glass of Prosecco in your hand and enjoy the view of the historical buildings from the waterside.
The canals of Amsterdam
Did you know, that Amsterdam is the most watery city in the world?
The canals and the harbour fill a full quarter of the surface of the city.

In the past the waterways have been the essence and the source of wealth of the Dutch capital.
Since 2011 the 17th century canal belt has been listed on the UNESCO's World Heritage.
The most popular canals are the Emperor's canal (Keizersgracht) and the Prince's canal (Prinsengracht).

Cruising through those canals you will be able to see all the famous buildings and places of the historical centre.

But even better, the massive canal complex allows you not only to see the centre of the city, but also to explore everything around until Amstel River and the suburbs.
Rent a boat
If you want to cruise through the city with a boat you have plenty of options.
Guided tours on proper canal boats are very popular.
There are open boats and closed boats (for rainy days), boats with historical guides as well as "all-you-can-drink boats", "smoke-boats", "fine-dining boats" or even a "casino-boat".

But we prefer to be our own captain and rent a boat for ourselves.

If you decide to do one or the other it's always worth to compare prices, because you wouldn't believe how big are the differences!
Some boats are three times as expensive than others!
We usually rent a boat for four hours, that costs us 100,- Euro and is suitable for up to 6 people.

If you want to know which company we use, feel free to ask in the comments!
Rules
Of course there are a lot of rules.
One of them is, that alcohol is prohibited. But it never kept anyone from drinking.
Same also for loud music, smoking and I'm sure a lot of more fun things.

The only rule we always follow is not to enter the big harbour.
Because it sounds kinda safe.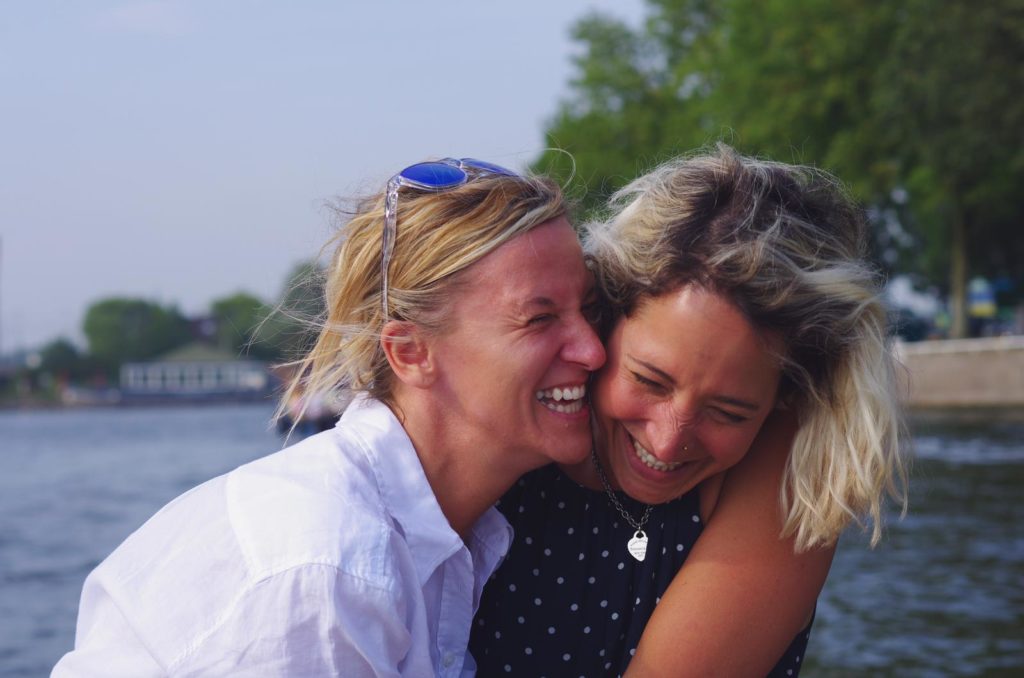 Weather
The main problem by this activity is the weather.
Because if you rent a boat upfront, you can't cancel it anymore without losing your money.

But if you want to rent a boat on a weekend or even a holiday you might need to reserve it in advance – on the other hand cruising in the rain wouldn't be fun at all.
So it's a bit of a poker game.

When my best friend had her hen party here in Amsterdam during Whitsunday I had to rent the boat already a week before.
And I was just praying and hoping for good weather.

If Aga and me are alone and off on a week day, we prefer to rent the boat only 1-2 days before, so we might be safer with the weather.
But as usual: No risk no fun.

So far we have always been lucky.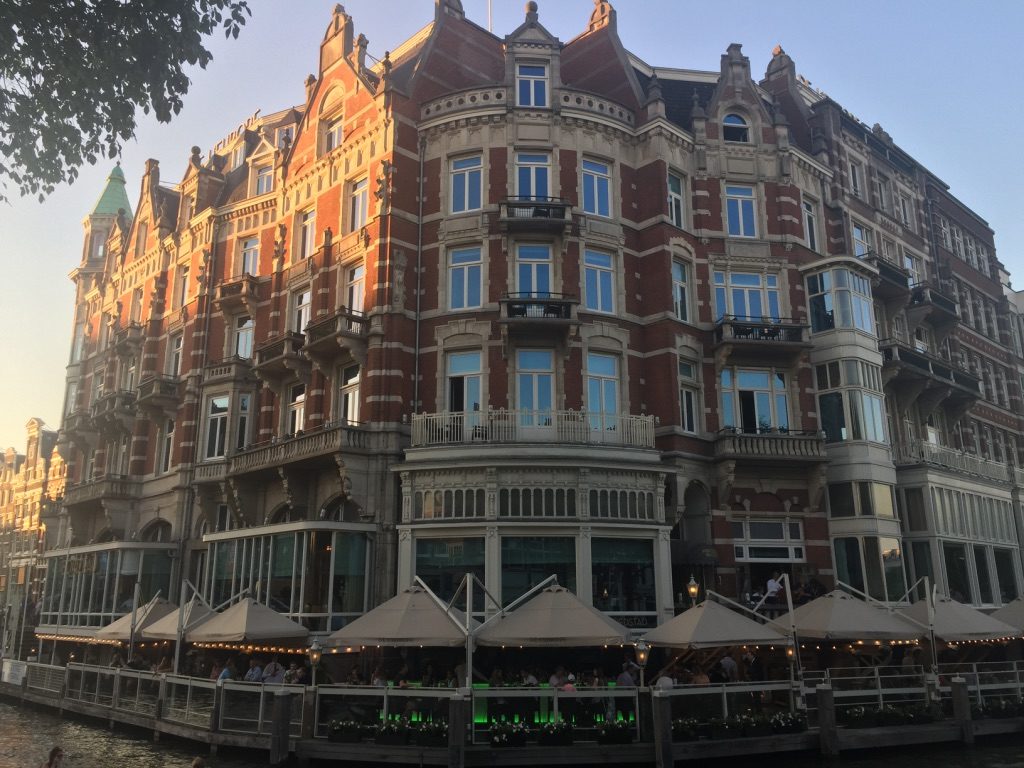 License, skills and talents
If you're right now worried, wether you need a boat license or a special talent to become a captain for a day, let us tell you:
You don't.

The boats are fairly slow and easy to drive, same as the navigation.

You don't need any special skills and or talents.
You can do it. If we can do it – you can do it too.
What do bring on the boat
Well since lifejackets are provided by the company you only need to remember to bring your booze and your picnic!
*whoop*whoop*
Sunscreen, camera and something to sit on might come handy as well.
The boats are made from metal and can get pretty hot in the sunshine.
To pee or not to pee
Lezbi honest, one of the biggest concerns as a lady is usually the thing with the toilet, right?

Of course those boats have no toilet.

Even we have seen already some girls hanging with their naked bum over the side of the boat, ready to pee into the Amstel river, this isn't exactly our style.

If we need to visit the ladies room, we just stop our boat on the side of the canal and head into the next bar.
Of course one of us has always to stay on the boat.
Just sayin'. 
Unfortunately soon the time for the boating is over and we have to wait until next year to be again a captain for one day.

But maybe we will still have some nice days in October, after our vacation, and then we will definitely rent a boat one more time.

To embrace the lifestyle of the rich and the famous!
My credit card, my boat, my girlfriend!

What is your favourite fun date?

Share your ideas with us, because if we like your idea we will definitely do it too!